Nuts and seeds are healthy, natural foods that are full of beneficial nutrients and phytochemicals.
---
---
Here is a simple recipe that tastes like a mild tomato juice, but has more nutrients and flavor.
---
So, which foods have the most powerful anti-cancer effects? Cruciferous vegetables.
---
---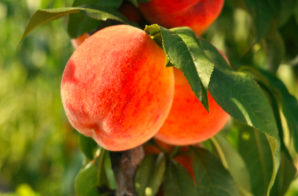 If you're seeking a wider variety of greens to juice, look no further!
---
Peaches are sweet and in season this summer and make a delicious addition to this juice.
---
---
---
Perk up your greens with a sweet, refreshing citrus flavor.
---
---
Here's a spin on this traditional appetizer. Skip the white bread and cheese without sacrificing the flavor!
---