Each culture around the world offers wisdom and strategies to promote health. Here are 7 universal tips that apply to almost everyone.
---
Why do we get cravings for certain foods when we are trying to make healthier choices? Here's what you need to know.
---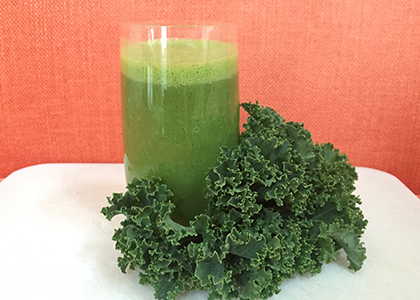 Start your spring day on the right foot by fueling your body with this simple, well-balanced smoothie that only takes 5 ingredients.
---
If you wait too long to start getting ready for summer, soon enough it will already be Memorial Day Weekend! Start working on your health and fitness now so you can feel good at the start.
---
Don't be fooled by the common misunderstandings that these six foods are bad for you. In fact, they're actually healthy!
---
Peanut butter lovers rejoice! This nut butter is taking your taste buds to a new level that combines cashews and macadamia nuts with our beloved peanut butter to bring you a creamy, protein-rich snack.
---
You can make juice recipes even healthier by adding a touch of these unique, nutrient-dense superfoods that provide more nutrients, antioxidants, fats, protein and/or fiber.
---
Feel like life never slows down? You can still be healthy and it doesn't take too much effort from your part. Try these 7 tips to stay healthy no matter how busy you are.
---
Become a chef in your own kitchen by making this delicious Asian-inspired salad. It's vibrant, crisp, easy to make and takes a standard salad recipe to the next level.
---
Eat too much over the weekend? You can bounce back with the power of fresh juice in just a few simple ways.
---
Granola and muesli mixes fill grocery store shelves, but you can make the best one yet right in your home. It takes some time, but it is so worth it. This recipe is healthy, paleo-friendly and the perfect topper to any snack.
---
This smoothie recipe has it all. It's a combination of vegetables, with a touch of sweet fruit, a punch of protein and healthy fats. Hop on into the kitchen and start blending!
---