Many women suffer from PCOS but diet and exercise can help promote overall health and symptom management. Here the key eating tips for a PCOS-friendly diet.
---
Go deeper into the world of dairy-free by making your own almond cheese. It's simple but your guests will think it's gourmet.
---
When you're in the mood for a savory snack with a slight touch of sweetness, these protein balls are a simple treat to make and easy to have on hand all week long.
---
One diet that may have some gusto behind it for helping to ease gastrointestinal symptoms is the FODMAPs diet. Find out why.
---
---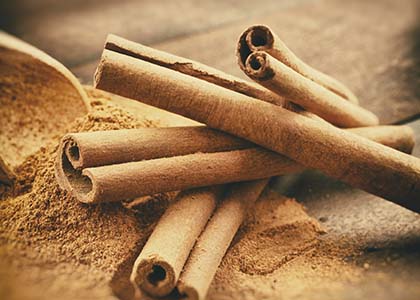 Find out why cinnamon is known not only for its flavor but its disease-fighting benefits too.
---
What are the least expensive produce items that offer the highest nutrient value? Let's take a look.
---
We are bringing you another seasonal, light and delicious juice that's packed with nutrients. It's simply sweet without tons of fruit.
---
To help you blast into the new season loaded with energy, try these tips when you prepare your next lunch.
---
Pizza isn't just for bread and cheese. Get creative with this healthy version.
---
Savor the first of fall with this carrot-cake inspired juice recipe.
---
Which are best nutritionally: raw vegetables or cooked veggies? We get to the bottom of the debate.
---