A strict vegan for 30 years, Mary Elsener was grossly overweight. When she turned 61, she knew she had a choice to make.
---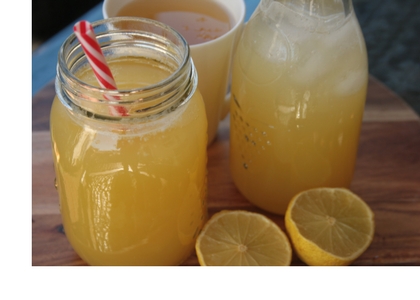 Green tea and fresh citrus juice are a tasty combination that are good for your waistline too.
---
When it's hot outside, this juice will help you stay hydrated and feeling energized.
---
Have you tried an heirloom tomato as a snack or in your juice?
---
This delicious warm drink serves up some serious health benefits thanks to its high anti-inflammatory potency.
---
This smoothie is a meal in a cup with protein, healthy fats, a veggie and fruit.
---
David Zeleznik got his health wake-up call when he went in for a routine physical...
---
Edible sea veggies are considered the "new kale" thanks to their nutrient density. Get these ocean greens on your plate.
---
Kelp noodles have a mild flavor and go great with the zesty seasonings in this pad thai dish.
---
If you like piña coladas, then you will love this healthy tropical smoothie featuring papaya.
---
Fennel, lime, celery, cucumber and green apple combine to make this refreshing low-calorie, low-sugar green juice.
---
Alkaline water has a higher pH but is it what your body really needs to be healthy?
---