Move over Ben & Jerry's, this salted caramel smoothie is dairy-free, high in protein and boosting with nutrients.
---
Bump up your nutrient intake by adding purple carrots to your juice in this cooling recipe.
---
Kari Rebooted for 100 days and her reasons were far beyond weight loss. Read about her journey that saved her life, her marriage, her health, and her happiness.
---
Zoodles (zucchini noodles) are life-changing. Get these 5 recipes to start experimenting with nutrient "pasta" recipes.
---
Why not turn your morning protein smoothie into a yummy ice cream that you can enjoy as a dessert at any time of the day!
---
Wrapping up my first leg of the Fully Charged Book Tour at Macys! It was the perfect way to finish this first leg that consisted of 20 days and 14 events in 11 cities.
---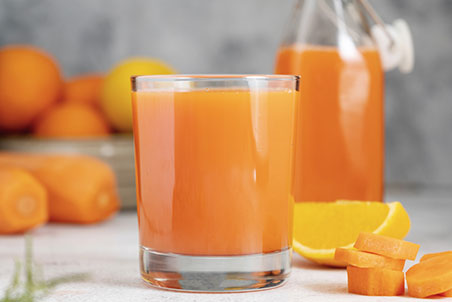 Get through the madness of March Madness with this orange juice filled with micronutrients.
---
Go inside Scott's 85-pound weight loss journey that results in much more than just weight loss.
---
Watch Hungry for Change for free this Thursday at 8am (EDT) for 36 hours, PLUS then you can catch up with me for a live video call at 8pm (EDT) on Friday!
---
Get a dose of healthy fats in this beautiful, simple and easy salad recipe.
---
Flowers aren't just for looking pretty, they are a nice addition to your juice too! Here are 7 we love.
---
If you could taste the spring season in a smoothie, this would be it.
---